I plan and organize events, especially hackathons.
⦿
I develop strategies for communications and outreach.
⦿
I design, set up and content-manage websites.
⦿
I write copy for web, social media and advertising in German and English.
⦿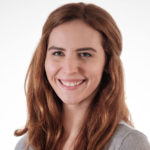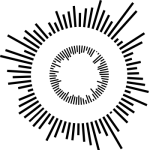 I'm involved in the Open Knowledge and Wikimedia community in Austria. As a volunteer as well as a freelancer, I manage projects, coordinate events and connect to a network of stakeholders and experts. I am among the organizers of the Netzpolitischer Abend Austria (netzpAT).

I graduated with a degree in archaeology from the University of Vienna, worked at prehistoric excavations and in museum education for six years. I have traded my shovel for a notebook, but I still believe that by researching our predecessors' ways of life, we'll also gain new insights into today's issues.
some of my awesome projects and great clients
and the part I contributed
Do you have an awesome project that you could use some help with?
I'm available for freelance work and I'd love it if you'd get in touch!